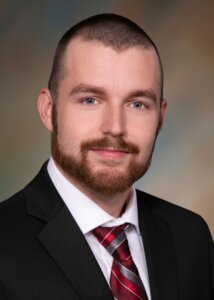 Kyle J. Waters, CPA was hired in November 2020 as a Staff Accountant. He was an intern for three busy seasons with AHP prior to being hired full time. He is a graduate of Northwood University, earning a Bachelor of Business Administration degree.
Kyle returned to AHP after graduation and joined various audit teams and continued working in the tax department. He has experience working in the not-for-profit and construction audit areas. He has prepared and detail reviews individual and corporate tax returns.
Kyle assists with the recruitment process by attending career fairs and participating in interviews.