This past week, the IRS began mailing letters to recipients of advance child tax credit payments. If you received this letter, DO NOT THROW IT AWAY. Please retain it and provide it to Andrews Hooper Pavlik with your other tax documents. This document is necessary for calculating the remaining child tax credit available on your 2021 tax return.
If you are married and received advance child tax credit payments, both you and your spouse should receive a letter. We need both copies, as each taxpayer was only credited with half of the payments received and we need to report the total received.
Below is an example of what each letter will look like.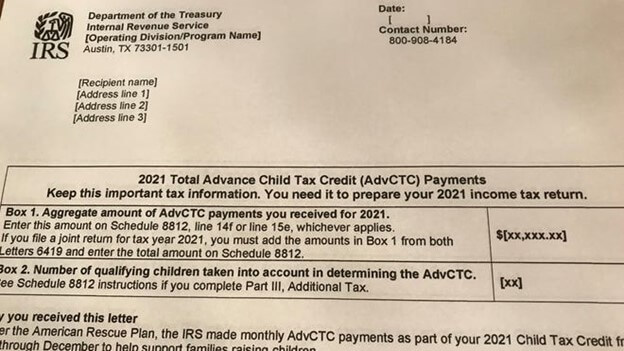 If you have any questions regarding this letter, please contact your AHP tax advisor.